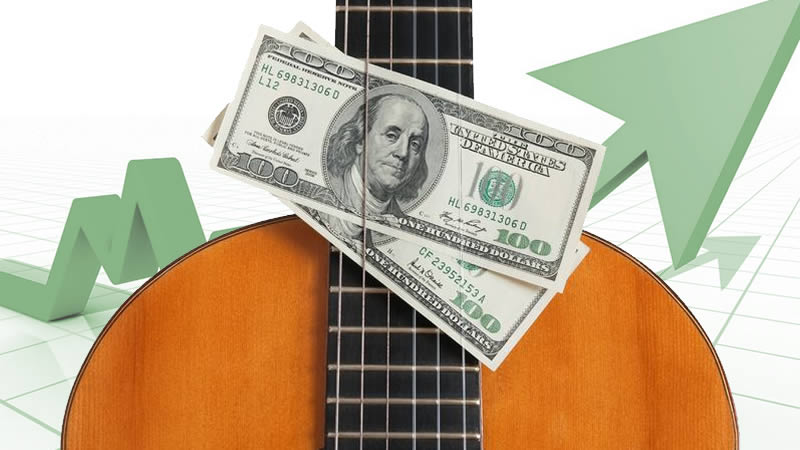 7 Reasons to Use Marketable News to Grow Your Guitar-Related Business
It's more affordable than you think
HUNTINGTON BEACH, CA – August 18, 2015 – (GuitarPR) – Everything has changed. Press releases are used differently than they were in the past. But they continue to be a universal vehicle for getting your word out about new products, services, events, people and any other marketable news.
Even if you don't have a new product or an obvious announcement, there is almost always an angle about your business that can be crafted into marketable news. That's what we do with our Concierge Press Release Services.
What's more important, however, is that there are real benefits to this kind of inexpensive marketing that you can take advantage of with GuitarPR. Here's a few:
We see your business differently. We've been doing this for over 30 years and we know how to extract and craft a story about you and your business that will get attention and reach prospective customers.
Because our work quality is high-end, we only release materials that make you look great. We put your best foot forward and show it in the brightest light.
We deploy your marketable news as press releases on multiple platforms and through established channels that we've built over many years in the guitar markets. Our reach is your reach.
Your marketable news is optimized for social media sharing and you can monitor your ongoing results right on the GuitarPR website.
We do the heavy lifting while you focus on the things you do best. We put our best foot forward on your behalf.
Our industry mailing list has been developed over many years and your news is always delivered through our Digest Emails with high open rates.
When your full press release is sent individually to our proprietary guitar-related media list of over 125 magazines, editors, bloggers, reporters and news sites as well as our industry list, our recognized brand delivers the credibility of an established, professional organization… at a fraction of the cost of an agency.
Worried about the cost? Not necessary. Our Concierge Services are very affordable. Find out for yourself here.
Contact us for a new client special offer!
Contact
Jeffrey D Brown
GuitarPR
877-228-4703
jeff@guitarpr.com
*Included with Concierge Primary Releases
SHARE THIS RELEASE