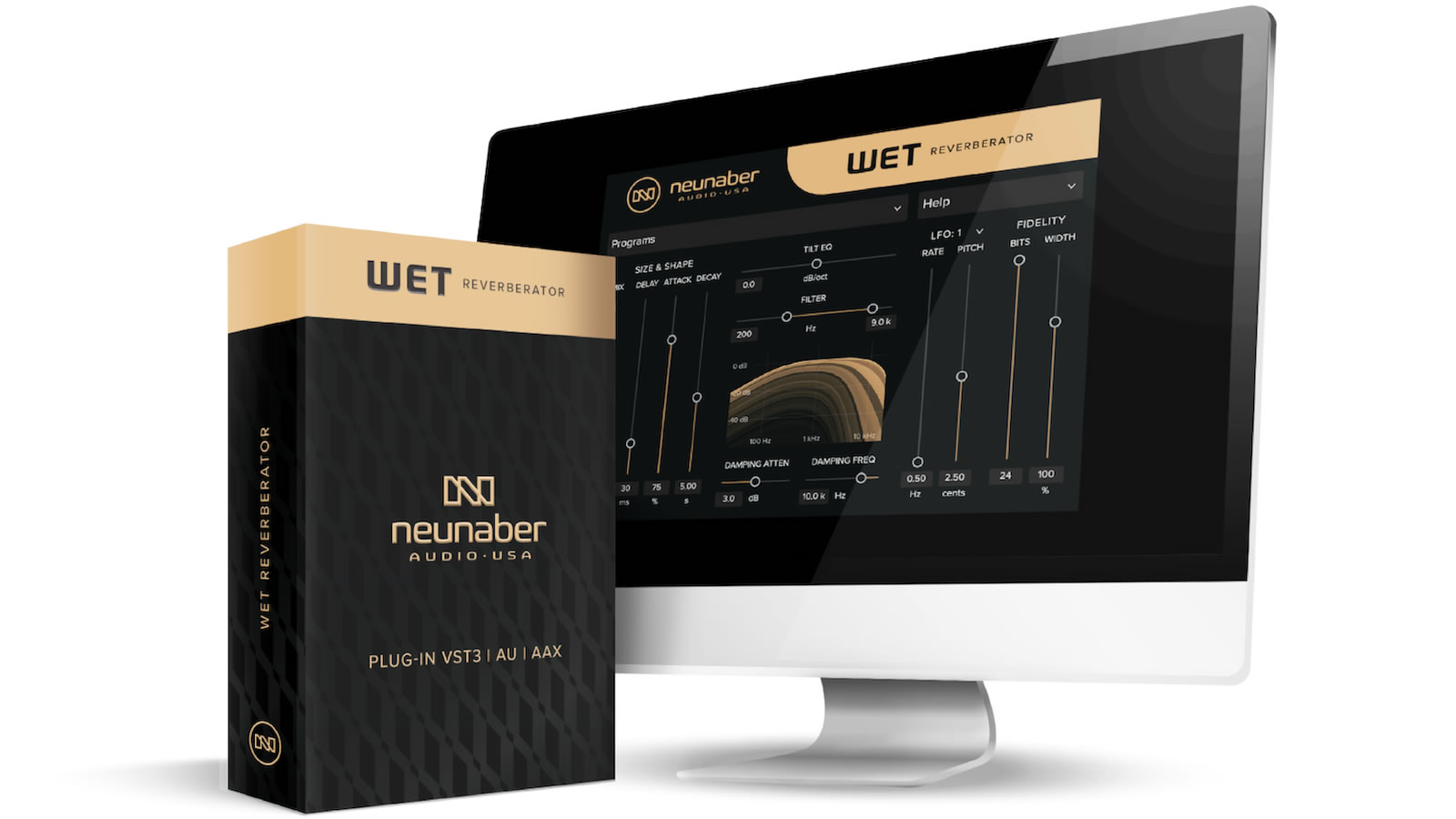 Neunaber Audio Releases New Wet Reverberator Plugin
Entrance into the plugin market highlighted with significant advancements
Orange, CA – January 8, 2020 – (GuitarPR) – Neunaber Audio has announced its entrance into the plugin market with the introduction their new Wet Reverberator. The plugin represents a significant advancement on the research and technology that the company has successfully developed for over 10 years in the guitar pedal market.
The Wet Reverberator plugin is compatible with PC and Mac using all common formats including AAX, AU, VST and VST3. It features the same reverb algorithm that Neunaber Audio has been renowned for with the addition of brand new features designed to be used on any sound source including guitar, synths, drums and vocals.
Lightweight CPU requirements allow the use of more instances of plugin without worrying about processing power. It also makes the Wet Reverberator plugin ideal for live use with MIDI keyboard rigs and software.
To make it as easy as possible to experience the advancements in this plugin, Neunaber Audio is making a fully-functional, 15-day trial license available to test the new Wet Reverberator in the DAW of your choice.
The introduction of the new plugin will be kicking off at the Winter NAMM Show in Anaheim on January 16-19. Attendees are encouraged to visit the Neunaber booth in Hall E, #2218.
Additionally, more information is available at https://neunaber.net.
About Neunaber Audio
Neunaber Audio is a brand name of Neunaber Technology LLC, a family-run company founded in 2009 by Brian Neunaber, who has been designing audio products professionally since 1994. The company is located near the old Historic District in the city of Orange, California.
Contact
John Bleeker
657-245-3411
contact@neunaber.net
###
Download High Resolution Image
Attention Editors: More background on this story may be available from press release contacts (shown above). To request a Word doc version of the release or additional materials, please contact us.
SHARE THIS RELEASE