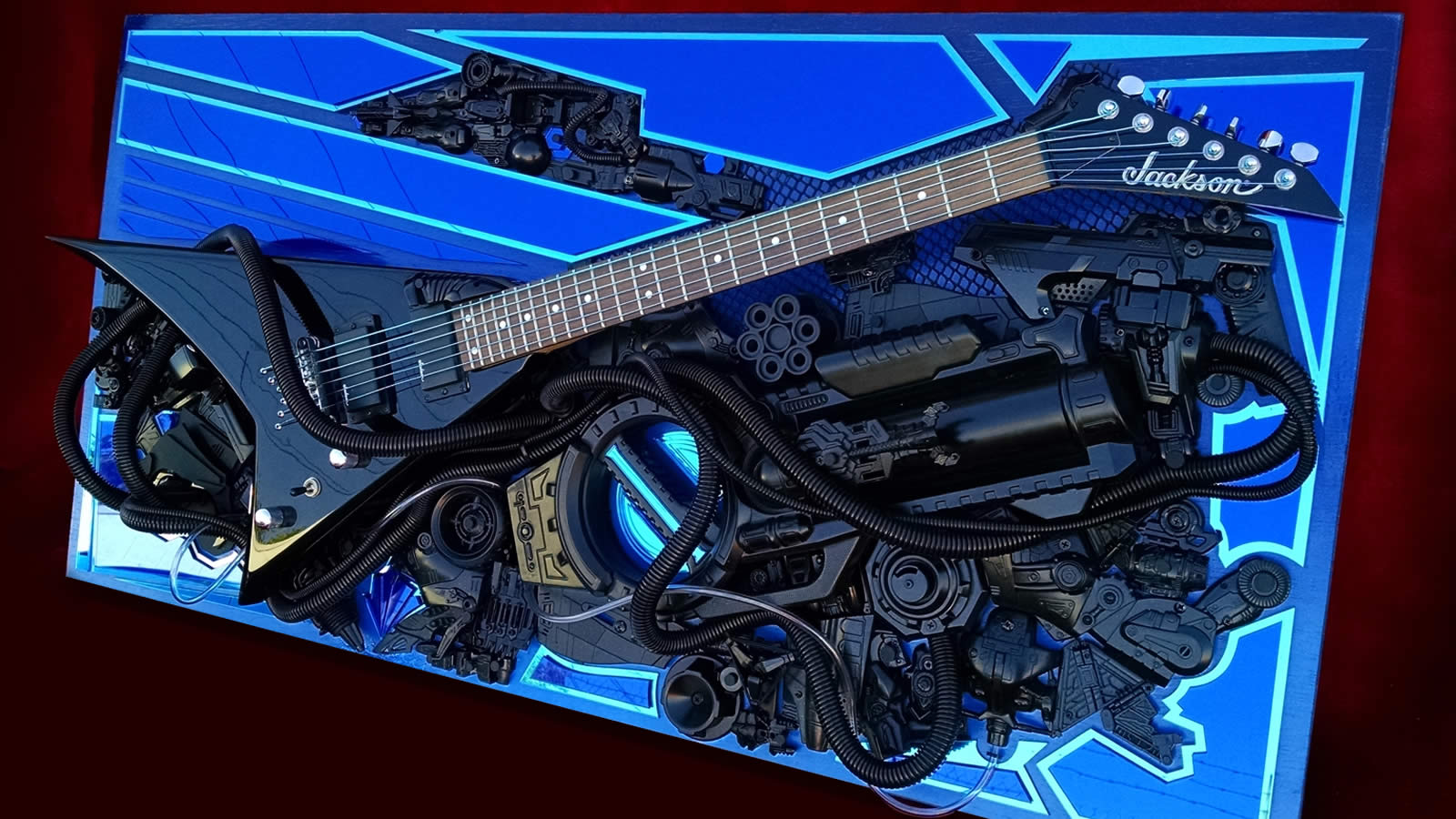 John Hoyt's Original 3D Guitar Art Now Available for the Holidays at a Special Discount
Extraordinary wall art pieces offer a special opportunity for lovers of guitar
La Habra, CA – December 12, 2017 – (GuitarPR) – John Hoyt Art has revealed a very special opportunity to acquire some of his one-of-a-kind 3D Guitar Art pieces at special holiday prices. John Hoyt's extraordinary artwork has been sold and shipped to over 100 different countries on the planet! His 3D Guitar Art is unmatched, truly unique and extends his well-known talent to this popular genre.
The good news is, through the holidays (for the month of December only), John Hoyt Art is offering a full 20% discount off the price of any Guitar Art piece. Prices for existing pieces range from $165 to $2200.
Hoyt has created a series of creative wall art pieces especially for guitar enthusiasts. Whether a player or just a lover of all things guitar, having one of these highly unique works on the wall is a statement nobody else can make. Each piece is an original made using real and interesting guitars of all kinds combined in a theme all its own.
In most cases, the guitars are permanently mounted to the artwork. Upon request, a guitar art piece can be commissioned as a "docking station" for a prized guitar making it easily removable for playing.
While there are many original pieces currently available for sale while they last, Hoyt does accept commissions for 3D art of all kinds in addition to his guitar works.
To see the full gallery of 3D Guitar Art, or for more information about acquiring any piece, visit https://www.johnhoytart.com/gallery-of-guitar-art/.
Contact
John Hoyt
John Hoyt Art
john@johnhoytart.com
714-510-0911
###
SHARE THIS RELEASE