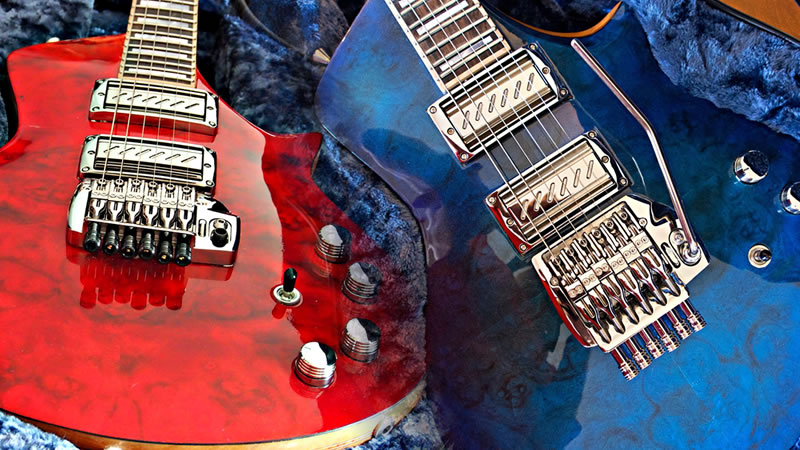 Jeremy J. Lewis Guitars announces competition to win a JJL One guitar worth over $50,000
The winner will receive one of the most extraordinary, innovative electric guitars of the last 60 years
Cheshire, England – December 21, 2015 – (GuitarPR) – Jeremy J. Lewis Guitars Ltd. has announced the launch of its Christmas Competition that will give the winner possession of a new JJL One guitar, certainly one of the most extraordinary and innovative guitars to be created since the 1940's. These instruments are currently priced at over $50,000 USD.
The JJL One Competition (#winajjloneguitar) is now live. Tickets start at $10 for 3 entries and there is no limit on the number of tickets that can be purchased. Additional tickets purchased at the same time will entitle participants to even more entries.
This unique competition utilizes a simple "Spot the Ball" game to determine the winner and can be completed on most computers or mobile devices. More information about the competition can be found at: http://jjlguitars.com/competition-faqs/.
Interested participants can join the competition at: http://jjlguitars.com/competition/.
About the JJL One Guitar
Each JJL One is made from one piece of Honduran mahogany which has been seasoned at the bottom of the Belize River for at least 150 years. There is no neck joint at all. No bolted on neck, no glued on neck, just one continuous piece of incredible wood carefully bonded to a titanium chassis which extends from the headstock to the strap button. With specially designed component hardware of titanium, tungsten carbide frets and so much more, the JJL One is like no other guitar on the planet.
More information is available at http://jjlguitars.com/.
Visit their Facebook page at http://facebook.com/jjlguitars/ for the latest videos and images on this guitar. It has attracted over 35k fans in its first year.
Contact
Jeremy Lewis
Jeremy J. Lewis Guitars, Ltd.
office@jjlguitars.com
+44 (0)208 133 8499
###
SHARE THIS RELEASE