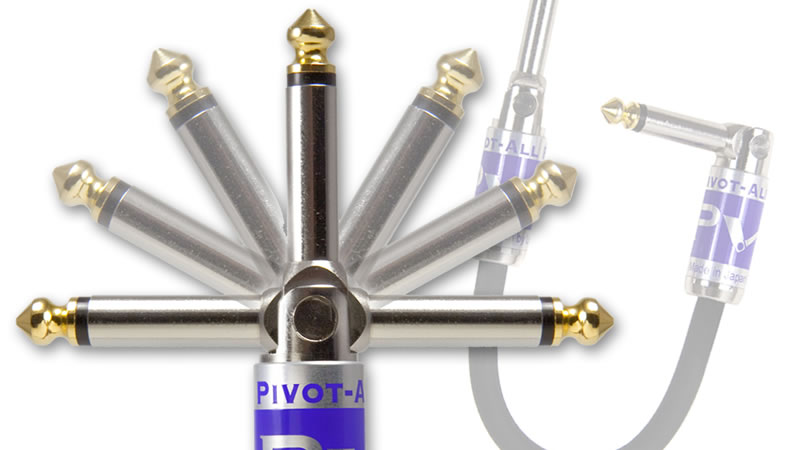 Godlyke debuts Pivot-All 180-Degree Rotating Audio Plugs
Clifton, NJ – August 24, 2015 – (GuitarPR) –  Godlyke, Inc. is pleased to announce the release of Pivot-All™ 180-Degree Rotating Audio Plugs.
A revolution in audio connector design, Pivot-All plugs and cables feature a ¼" shaft that can be continuously rotated over a 180-degree arc, making connections in even the tightest, most limited spaces virtually effortless.
Crowded pedalboards, complicated rack systems, and awkwardly-located instrument and amplifier jacks can now be plugged into with ease thanks to Pivot-All's patented, swivel-head design.
Pivot-All plugs also help to reduce short-circuits by moving the cable's stress-point to the plug's ball joint as opposed to the solder connection.
Sold individually or pre-wired with high-quality Mogami cabling and silver solder, Pivot-All plugs feature gold-plated audio connections to assure the most transparent transmission of the audio signal.
To see multiple applications of Pivot-All plugs, view the demo video below:
For more information on Pivot-All & other Godlyke products, including video demos, please visit their website at www.godlyke.com.
Media Contact
Kevin Bolembach
Godlyke, Inc
USA 866-246-3595
International 973-777-7477
info@godlyke.com
###
SHARE THIS RELEASE