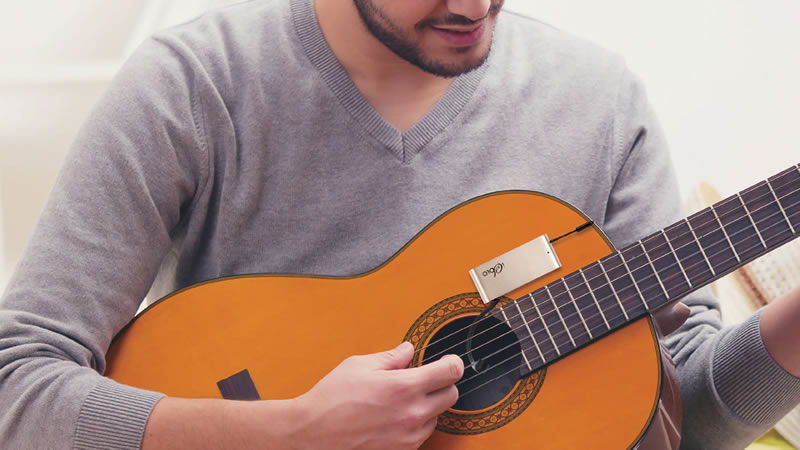 Expanded Distribution Announced for New iSolo Wireless Guitar Mic
Music China showcase kicks off new round of market outreach after successful launch
Taipei, Taiwan – October 24, 2016 – (GuitarPR) – CloudVocal International has announced a new initiative focusing on market expansion of its highly acclaimed wireless guitar microphone, iSolo. The new efforts involve greater participation in industry trade events such as the upcoming Music China where they can be seen at booth W1D27.
In addition, the company is proactively recruiting new distributors and dealers around the globe to provide greater availability for the iSolo Wireless Guitar Mic system.
While the iSolo system is designed for all acoustic instruments, the first version released is for acoustic guitar. A unique feature of the mic is that it can be positioned to get much closer to the instrument and capture clean original sounds. It's perfect for a variety of applications from personal recording to live performances with quick and simple setup.
The system is comprised of up to three primary pieces of equipment including the Microphone/Transmitter, which is the most important piece and can be mounted literally anywhere on the guitar body. There is also a USB Recording Receiver that plugs into a computer, tablet or phone, and a Live Performance Receiver that can be part of a pedal setup or simply connected to a PA or amp as appropriate.
iSolo was officially launched earlier this year with a successful IndieGoGo campaign that exceeded goals. Now, with a new version available in multiple colors with extended battery life, iSolo is taking it to the next level.
More information is available at www.isolopickups.com.
Dealer and distributor opportunities are available and inquiries are encouraged.
Contact
Mike Tsai
CloudVocal International
miketsai@cloudvocal.com
+886-2-2388-7420
###
SHARE THIS RELEASE