ENKI USA Announces New Gen 3 Guitar Cases
Modular Soft Case Guitar Body Inserts offer even greater instrument protection
Bozeman, MT – November 8, 2022 – (GUITARpr) – ENKI USA, the designer and builder of the revolutionary AMG Series multi-purpose instrument cases has just announced the launch of its newest model, the Gen 3.
Gen 3 includes two significant upgrades to the case line including a new 304 SS padlock-ready latch. The most impressive upgrade, however, is the new modular Soft Case Guitar Body Insert. This innovative insert features a luxurious Nylex interior with cut-resistant 600D center strips on each panel where the strings and bridge contact the insert.
Each Soft Case insert is modular so it can be modified for a custom fit allowing for an endless combination of different model guitars to live in the same case. ENKI USA now offers the new Gen 3 Soft Case Guitar Body Insert as a direct replacement kit for existing ENKI AMG case owners as well.
Additionally, the new Gen 3 cases now include reflective markers on the center divider for better visibility on stage.
According to CEO, David Cronk, "We are very excited to launch the new Gen 3 version of the AMG Series cases. The ENKI AMG Series cases have been best-in-class for guitar protection and with the new Gen 3 mods, the cases are now stronger and more protective than ever before."
About ENKI USA
ENKI USA, based in Bozeman, Montana, is the designer, builder and seller of modern, innovative case solutions for the music industry and outdoor sports. More information is available at https://enkiusa.com.
Media Contact
David Cronk
info@enkiusa.com
406-225-0585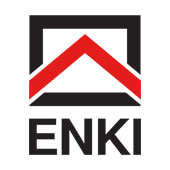 ###
Download Product Photo on White Background
Attention Editors: More background on this story may be available from press release contacts (shown above). To request a Word doc version of the release or additional materials, please contact us.
SHARE THIS RELEASE