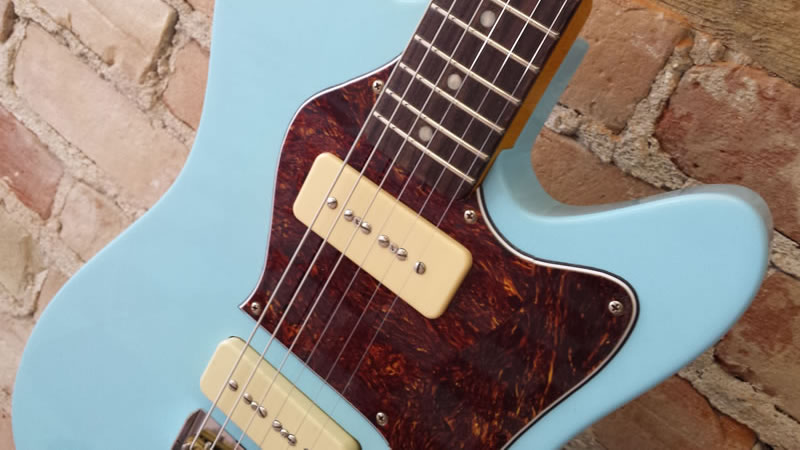 CanadianBreed announces the Sherwood Classic with introductory pricing
BRUSSELS, ONTARIO – April 2, 2015 – (GuitarPR) – CanadianBreed has announced the introduction of its newest guitar, the Sherwood Classic.
With its hand shaped neck, sleek body and hand-wound P90s, the Sherwood Classic is a blues player's dream. Each of these instruments are hand-built from select materials according to customer preferences. Using classic hardware to top it off, this guitar will draw attention where ever it goes! All work is done in-house including pickup winding and finishes.
The Sherwood Classic features Alder or Swampash body woods, 1 or 2 piece necks, Kluson tuners, Hipshot SS or Tele half bridges. Upgrades can include chambering, bindings, burst and metallic finishes, third-party pickups, and much more.
The great blues player Michael Schatte.says, "The Sherwood Classic T-Class feels as I imagine a new Fender telecaster might have felt in the 1950s. Handmade, light, resonant – this is an instrument that begs to be played and rewards the player with great tone, fast action, and a unique look that takes a nod from the Tele but goes a step further into eye-catching territory."
Introductory pricing for the Sherwood Classic is $1500. Payment plans are available.
More information is available at www.canadianbreed.ca/.
Contact
Bill Scheltema
1-519-444-4141
billscheltema@gmail.com
SHARE THIS RELEASE