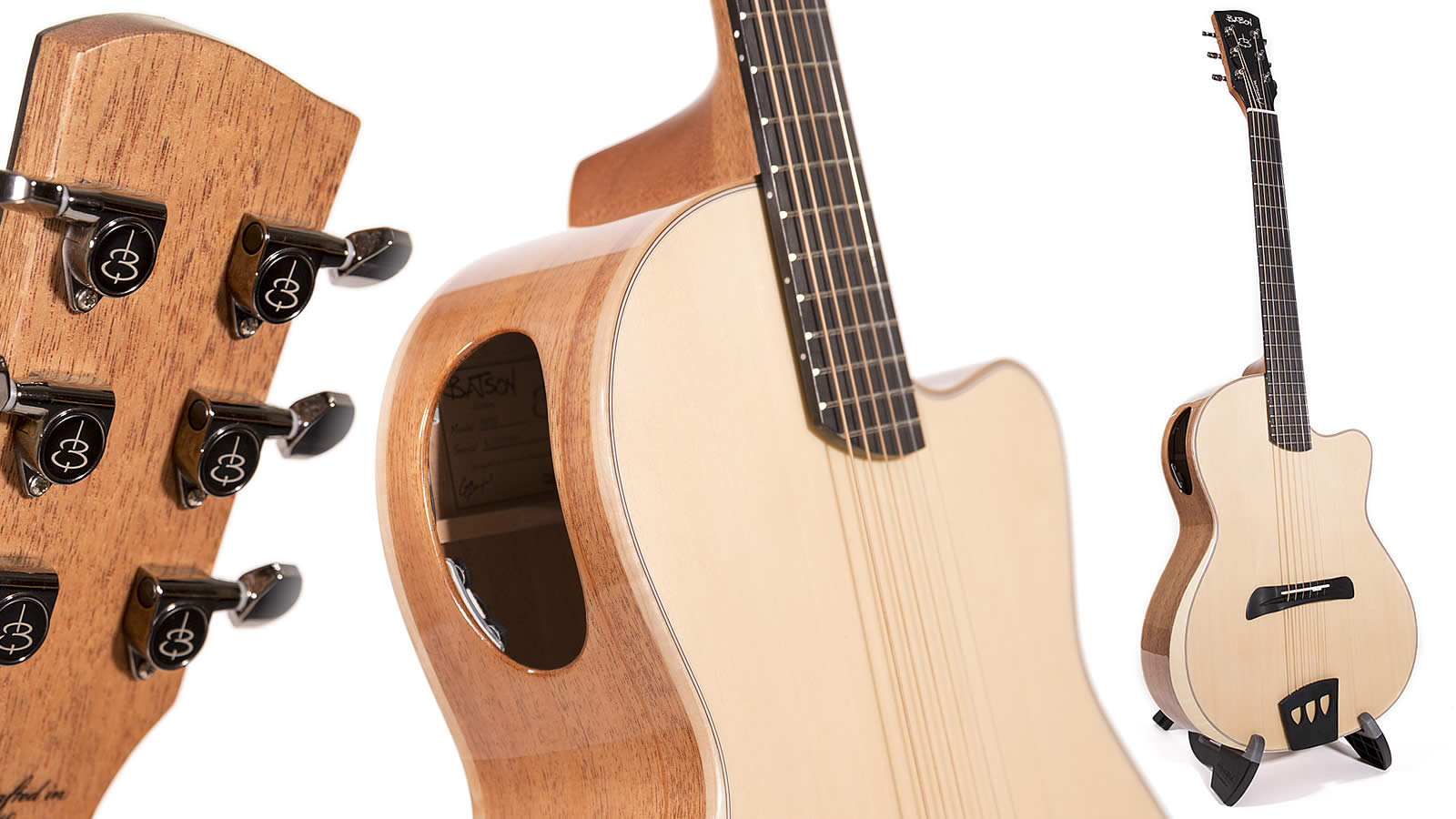 Batson Guitars Unveils Generation 2 Acoustics with Buzz Feiten Tuning System
New models now feature stunning gloss finishes with satin finished necks
Nashville, TN – August 23, 2017 – (GuitarPR) – Batson Guitars has recently introduced its new line of Generation 2 acoustic guitars with significant feature enhancements that advance the bar on these acclaimed instruments.
All Batson Generation 2 acoustic guitars now come standard with the widely revered Buzz Feiten Tuning System (BFTS) to assure proper intonation in every position on every string. As a licensed manufacturer, Batson Guitars are produced to BFTS specifications for nut location and saddle adjustments. Plus, Batson is the only production guitar with the BFTS that uses a bone saddle as well as the nut.
Additionally, the new Batson guitars include beautiful gloss finished bodies that enhance the aesthetics of the instrument with the necks remaining satin finished to allow for a nice clean look and fast feel when playing.
Cory Batson, master luthier and president of the Batson Guitar Company remarked, "Along with the new finishes and the Buzz Feiten Tuning System, these Generation 2 models are the first line of imported, high-quality acoustic guitars to include arm rest bevels, cantilevered fretboards and other boutique appointments generally available only on much more expensive custom instruments."
In other news, Batson Guitar Company will soon be announcing a new program called Batson Supports Rising Stars, designed for up and coming artists, who will become ambassadors for the brand. The company is also finalizing negotiations with dealers around the country and Batson Guitars are expected to be in retail stores by year's end.
Get more information at http://batsonguitars.com.
Contact
Cory Batson
Batson Guitar Company
931-996-9336
info@batsonguitars.com
Dealer Inquiries: batsondealers.com
###
SHARE THIS RELEASE