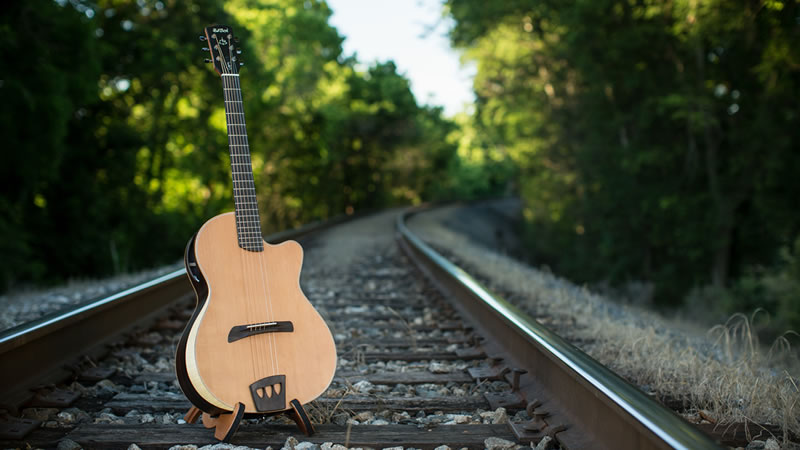 Batson Guitars Debuts Dealer Partner Network, New Models at Summer NAMM
Newest models add Buzz Feiten Tuning System and new gloss finishes to feature list
Nashville, TN – June 27, 2017 – (GuitarPR) – Batson Guitars will publicly unveil its highly innovative Retail Partner Network and Dealer Benefits Program as well as its newest guitars at Summer NAMM, July 13, 14 and 15 in Nashville at booth #1209.
Special incentives will be offered to new dealers who sign up at the show to be part of the Network. One of the many special benefits offered to new Batson Dealers is free, targeted social media marketing specifically designed to drive new local business to their individual locations. In addition to offering guaranteed geographic exclusivity, Batson will provide in-store education and training videos along with special guitar clinics featuring celebrity artists. With another innovation, Batson has developed a "Direct Ship" program to fulfill on-line and telephone orders for its partner dealers to save time and allow them to maintain inventory.
Cory Batson, master luthier and president of the Batson Guitar Company has been in Korea supervising the newest guitars being built. He personally reviews and handles every new Batson as they come from the factory. According to Batson, "Our new Grand Concert models are the first imported line of high quality acoustic guitars to include arm rest bevels, cantilevered fretboards and other boutique appointments previously available only on much more expensive custom guitars." Now, these guitars include Buzz Feiten Tuning Systems and new gloss finishes.
Batson Guitars has established a Dealer Network website at http://batsondealers.com as well as a dedicated email address exclusively for dealers. Retailers are invited to stop by the Batson booth at Summer NAMM and get acquainted with the Batson brand.
Contact
Cory Batson
batsondealers.com
931-996-9336
dealers@batsonguitars.com
###
SHARE THIS RELEASE