Thanks for your business…
Below you can make a secure payment on your account for any amount you wish via Credit/Debit card or PayPal (a PayPal account is not needed). Payments will be credited immediately. All payments are made to our parent organization, TRUEMARKET GROUP.
You will receive an email receipt for your payment from PayPal and an acknowledgment from GuitarPR.
Simply click the Make a Payment button. When you reach the payment page (on PayPal), fill in the amount you wish to pay and click Continue. You can make your choice using a credit/debit card or a PayPal account.
See illustrations below:
STEP ONE – ENTER AMOUNT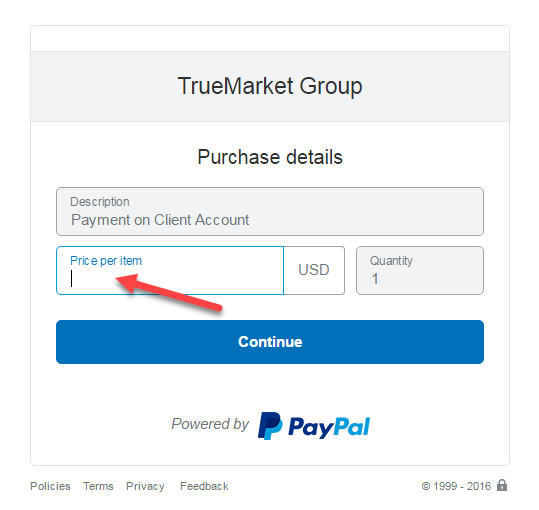 STEP TWO – CHOOSE PAYMENT METHOD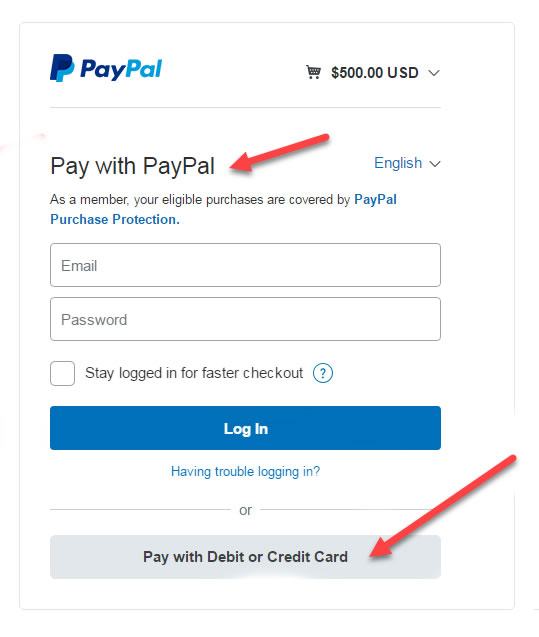 Follow the instructions.
If you have questions or need help, please contact us.