You Have Choices…
Now in our 10th year, GuitarPR is part of an organization that has been in the marketing and media communications business for over 30 years. While we may be best known more recently for our efficient and affordable press release platform, we actually offer a wide spectrum of related services for our clients as their needs may dictate.
Affordable Press Release Services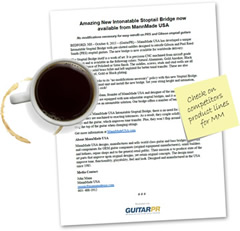 GuitarPR provides an efficient and effective, modern-day press release marketing and distribution service that produces and deploys marketable news from guitar-related companies and organizations. We generate immediate benefits for small and medium sized businesses and we do the heavy lifting.
Our signature, 10-step Concierge Primary Release offers a structured service where we do all the heavy lifting. This is a complete creation and deployment operation that puts important information about your organization into the hands of both media and markets. And we do this all for a low, flat fee.
Find out more about Press Release Options.
Media, Marketing, Coaching/Consulting Services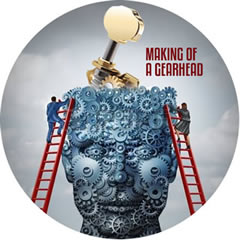 Our structured development and deployment service is but one of the ways GuitarPR can help your business move forward. In fact, we offer a variety of media, marketing and sales-related services custom designed for your company or organization. Some of those services include:
GuitarPR NextLevel™
Creative Content
Email Marketing
Web Platforms
Print Media
Sales Consulting
Find out more about Other Marketing Services.